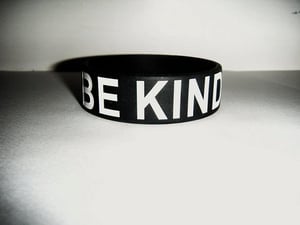 $

10.00
Black silicone wristband that is considerably wider than normal wristbands. Made for men & women.
A portion the profits will go to the KIND CAMPAIGN.
www.kindcampaign.com
"A movement and documentary, based upon the powerful belief in KINDness, that brings awareness and healing to the negative and lasting effects of girl-against-girl "crime."